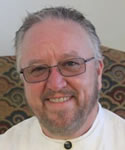 Rev. Rafe Ellis, Chair, Fair Oaks, CA
Rev. Rafe is currently the Senior Minister of Mountainside Center for Spiritual Living in Placerville, CA.
He is a Female to Male Transsexual or Transgender man married to a mixed race woman (his father is Iroquois/African American and his mother is British). He is recovering heroin addict of 35 years and a registered addictions counselor.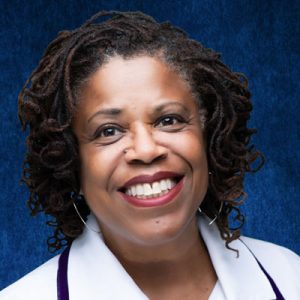 Lynne Daniels RScP, Vice Chair has spent most of her career that spans over 30 years working with non-profit organizations. Lynne taught Human Development at Merritt College in addition to developing community-based classes as the colleges' Outreach Developer.
She worked as a Trainer/Consultant for organizations such as Kaiser Permanente, SIPS Consults and Oakland Unified School District where she created and facilitated diversity, change management and leadership content. Lynne has a Master of Science degree in Child Development with a specialization in working with children in hospital and healthcare settings.
She is also a Licensed Practitioner at East Bay Church of Religious Science and owner of SEON – seeing beyond; a doula and consultant practice. Lynne is passionate about serving her spiritual community, viewing films and loving her grandson.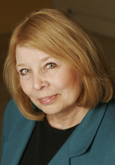 Rev. Sharon Mitchell, Secretary, Calgary, Alberta, Canada.
Rev Sharon Mitchell was born north of the 54th Parallel in Northern Canada.
She has been a minister since 1998. Rev Sharon has been Diversity Facilitator since 2014 and a Commission member since 2017. She loves to travel and has lived at various times in her life in several provinces in Canada, as well as Jamaica, Hong Kong and lived and worked in the United States.




Rebecca Hiraoka RScP Golden CO
Rebecca's ethnic background is Greek, Irish, and German American and she grew up in the beautiful city of LA in predominantly immigrant community.
Her background is in health justice. She is a writer and studying to be a midwife. She loves Jesus and Religious Science principle and is deeply committed to interfaith work.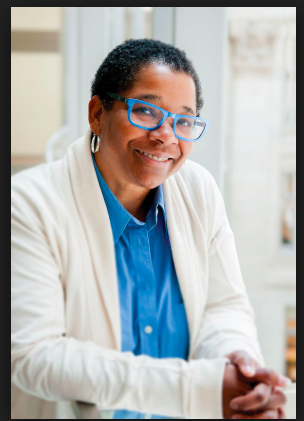 Sheila Alexander-Reid
LGBTQ Rights Advocate and Founder/Principal, Branding4Change
Sheila Alexander-Reid is a community advocate in the truest sense of the word. Her work to shed light on issues affecting the voiceless among us cuts across every line that could divide us; gender, race, religion, socio-economic status, education level, gender expression/identity, and sexual orientation. She is the Founder/Principal of Branding4Change, a boutique diversity, equity and inclusion consulting agency that works to mitigate implicit bias, gender and race discrimination to build diverse, equitable and inclusive workplace cultures in government, businesses and nonprofit organizations. She is passionate about bridging the gap between the have and the have nots by calling out racism, discrimination and bias. She facilitates business training and "Courageous Conversations" on privilege and power, racial literacy, intersectionality, and LGBTQ competency.
Alexander-Reid is also the Director of Mayor Muriel Bowser's Office of LGBTQ Affairs. Her work includes advising the Mayor on LGBTQ policy and oversight of LGBTQ Cultural Competency Trainings for all 37,000 D.C. government employees. Prior to that, she had an accomplished career in print, online and digital media advertising sales and marketing. Alexander-Reid was formerly the Director of Strategic Engagement at the Washington City Paper, Vice President of Strategic Initiatives at the Washington Blade, founder of the non-profit Women in the Life Association, and the founder/host of Inside Out, D.C.'s only FM LGBTQ radio show. It still airs every Tuesday at 2pm on Pacifica's WPFW and wpfwfm.org.
She is also a champion for young people, women of color, and survivors of sexual and domestic violence. You can follow her on Twitter, @dcactivist.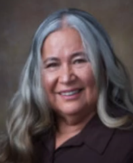 Rev. Victoria Bomberry, Ph.D. currently serves as the Faith in Action Minister at Center for Spiritual Living, Temecula Valley. She completed her ministerial studies at Holmes Institute. She received her Ph.D. in Modern Thought and Literature from Stanford University. Her areas of specialty are Anthropology and Literature with a special emphasis on women and indigenous social movements of the Americas.
She has more than 35 years teaching experience in many different systems including the California State University system in the departments of English, Ethnic Studies and Native American Studies. At Stanford she taught in the Department of Comparative Race and Ethnicity. She was a University of California President's Post Doctoral fellow at the Hemispheric Institute on the Americas at the University of California, Davis. She retired from the University of California, Riverside where she taught in the Department of Ethnic Studies.
She is a recipient of the Charles Bannerman Fellowship, which is a national award for community organizers. She received the Sankofa Award from the California Arts Council for lifetime contributions to arts and culture. She has received national awards for journalism for covering issues pertaining to Indigenous Peoples.
She and her late husband, Daniel R. Bomberry are the founders of the Seventh Generation Fund, which was the first national public foundation for Indigenous Peoples. She is an enrolled member of the Muscogee Creek Nation and she is of transnational origin. In addition to Muscogee, her forbears are Choctaw, Chickasaw and Lenape. She has a growing transnational family that includes three sons, three daughters-in-law, two grandsons, 5 godchildren, and numerous companion animals. Her ministry focuses on Peace and the Joy that accompanies it.

Rev. Michele Synegal, Former Chair
Rev Michele Synegal, served 4 years as Chair of Diversity Inclusion from Nov 2016 to Nov 2020. She is a member of the CSL Cultural Integration and Evolution Committee. Rev Michele became a minister in 2009.
She was the Spiritual Leader of the Spiritual Empowerment Center for 10 years. Rev Michele is a professional Diversity and Inclusion Strategist.